Description
Prosperity Bath and Floor Wash
The Prosperity Bath and Floor Wash is used to attract abundance and prosperity into your life.
For:
Starting new businesses
Increase business deals/sales
Career/Job prospects
Increase cash flow
Powered by Citrine but you can add coffee to increase time frames. Just be ready!!!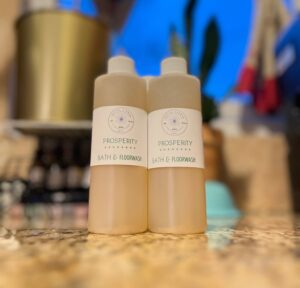 Sold as a Curio. This product is intended to be used for spiritual purposes. This product is not a cosmetic. All Social Lights Inc. products are handmade daily in the USA. For external use only. Keep away from children and pets.