Description
Spiritual Cleansing Bath & Floor Wash
Spiritual Cleansing Bath & Floorwash is great for cleaning your auric field, gives protection, and draws in blessings.
Add half a bottle for a sit-down bath. (Read Psalm 54)
For the shower, for 2 ounces in a cup and wipe downwards. (Read Psalm 54)
For mopping add 2 ounces to the products you use already. Pour leftovers outside in a drain or in the street. (Read Psalm 127)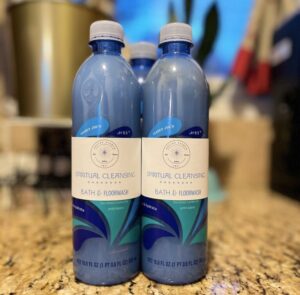 Sold as a Curio. This product is intended to be used for spiritual purposes. This product is not a cosmetic. All Social Lights Inc products are handmade daily in the USA. For external use only. Keep away from children and pets.